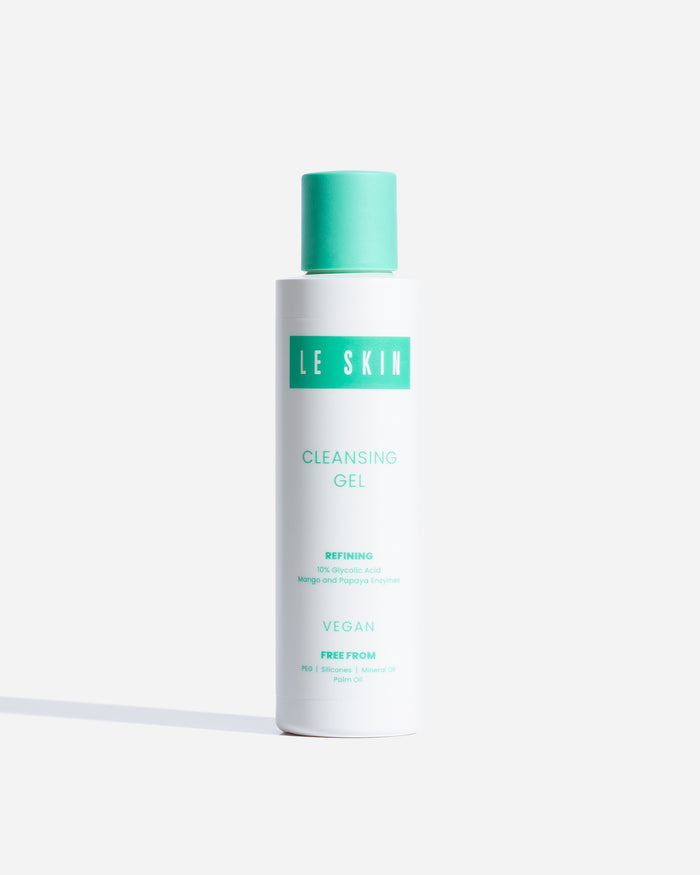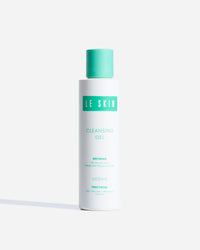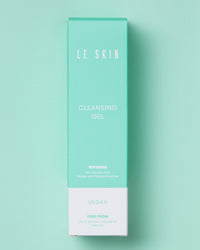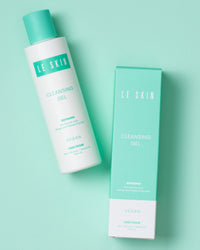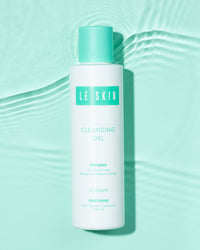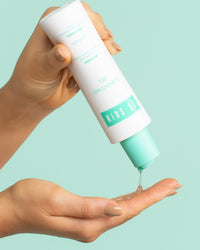 Our Promise
Highly effective formulations created by industry experts, backed by science.
THE LE SKIN EXPERIENCE
add
remove
TEXTURE
Lightweight gel-to-soft-foam
SCENT
Refreshing
FEEL
Clean, revitalised and nourished
LOOK
Clear, even and radiant
THE KEY PLAYERS
add
remove
Glycolic Acid:
A sugarcane-derived alpha hydroxy acid aka AHA with low molecular weight – basically the most effective. Small molecules equal big work, and by that we mean glycolic acid powerfully penetrates beyond the outermost layer of the skin, loosening tough dead skin cells, revealing radiant and even skin. It also stimulates natural collagen production, giving you a bouncy, smooth feeling.
Mango & Papaya Enzymes:
Mango & papaya fruit enzymes also belong to the AHA family. These super actives gently loosen and dissolve superficial dead skin cells, aid in speeding up the cell renewal process and reduce dead skin cell build-up. They also improve the skin's ability to absorb active ingredients, overall amping your skincare routine's efficacy.
Glycerin:
A powerful moisture magnet, glycerin is a humectant that attracts moisture and draws it deep into the layers of the skin, locking in hydration and nourishing the skin from the inside out. It provides powerful hydration that lasts up to several days.
INGREDIENTS
add
remove
Aqua/Water, Glycolic Acid, Decyl Glucoside, Sodium Hydroxide, Glycerin, Mangifera Indica (Mango) Fruit Extract, Carica Papaya (Papaya) Fruit Extract, Leuconostoc/Radish Root Ferment Filtrate, Citrus Aurantifolia (Lime) Fruit Extract, Cupric Chloride, Ferric Chloride, Magnesium Chloride, Manganese Chloride, Calcium Chloride, Zinc Chloride, Phenoxyethanol, Xanthan Gum, Polyacrylate Crosspolymer-11, Sodium Benzonate, Parfum/Fragrance, Propylene Glycol, Trisodium Ethylenediamine Disuccinate, Propanediol.
How to use
Gently massage a small amount onto damp face and neck. Rinse off with lukewarm water and pat softly with a towel to dry.

For a more intense cleansing experience:
Squeeze a generous amount into wet palms and rub hands to create a foamy lather. Massage gently into dry skin and then wipe away the cleanser with a towel. Rinse off with lukewarm water before continuing your skincare routine.
Tip:
Always use SPF when using acids, as they increase the skin's sensitivity to sun exposure.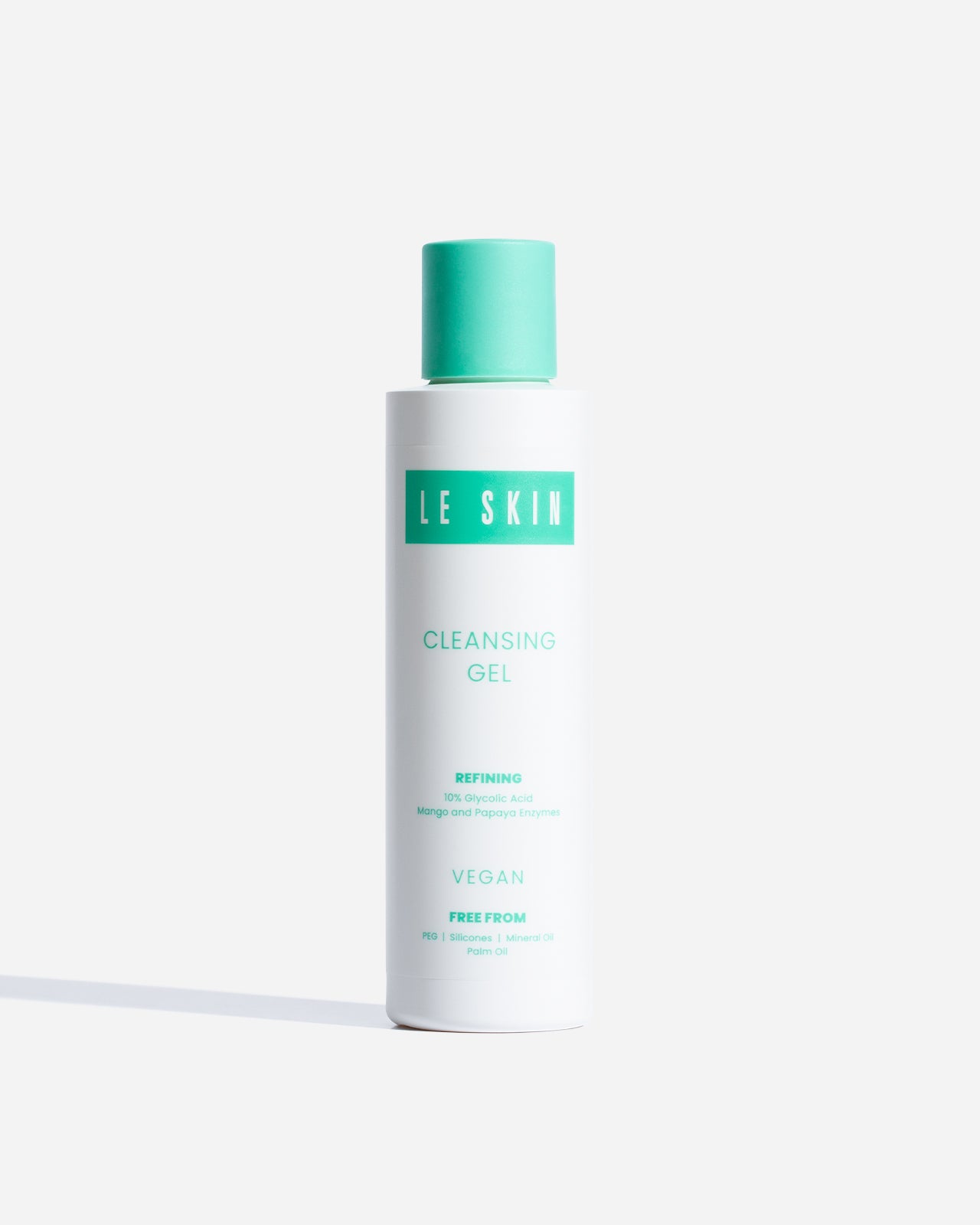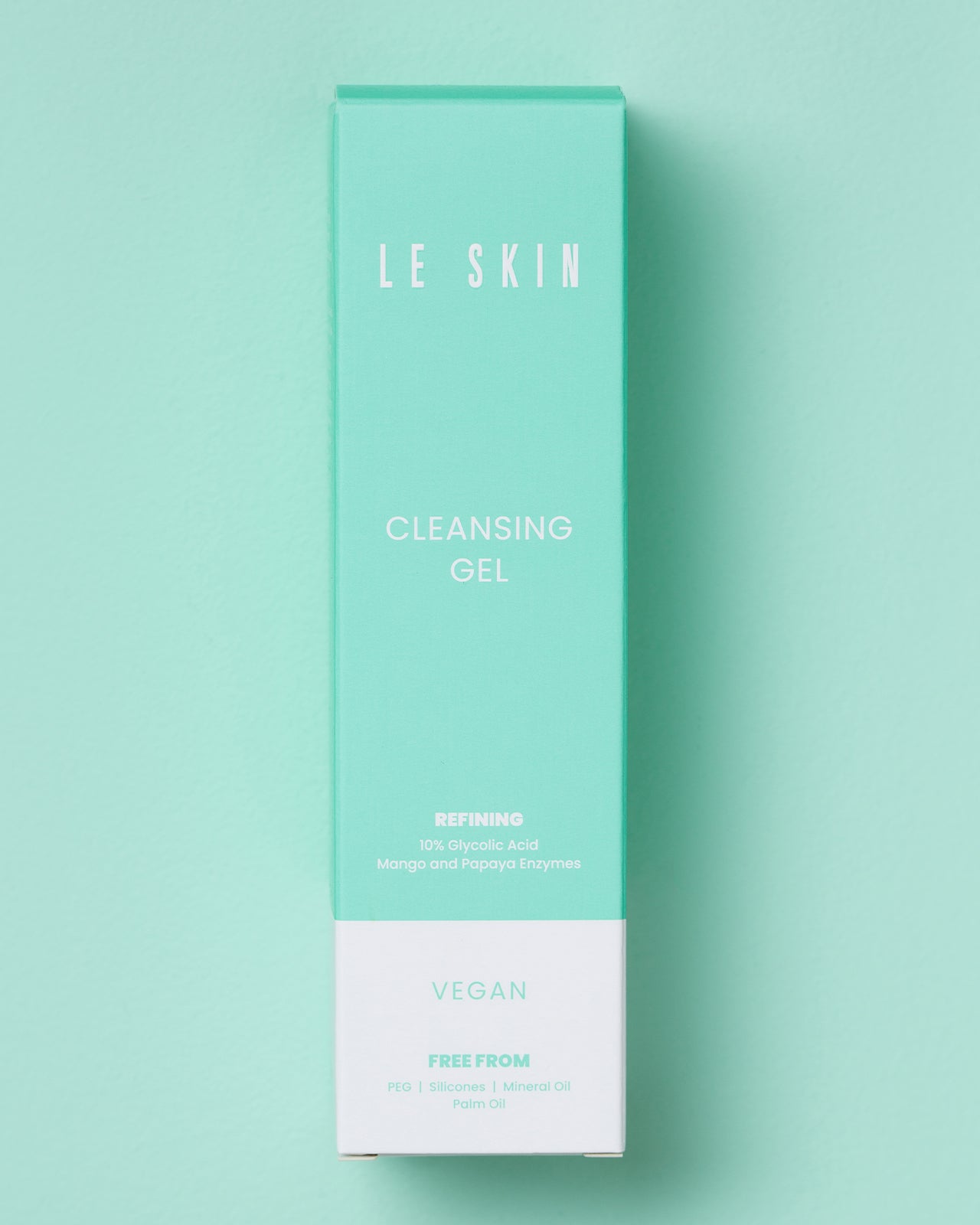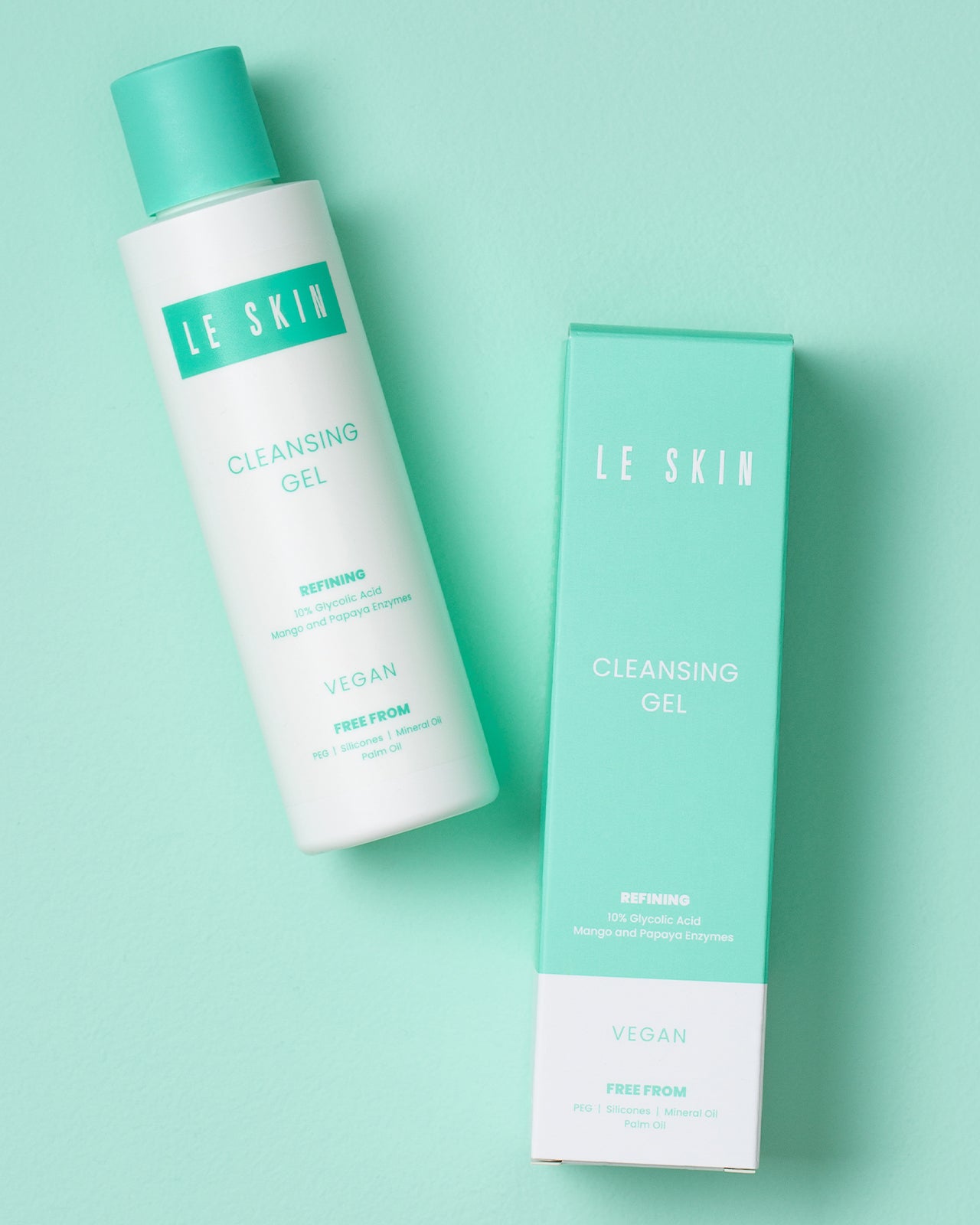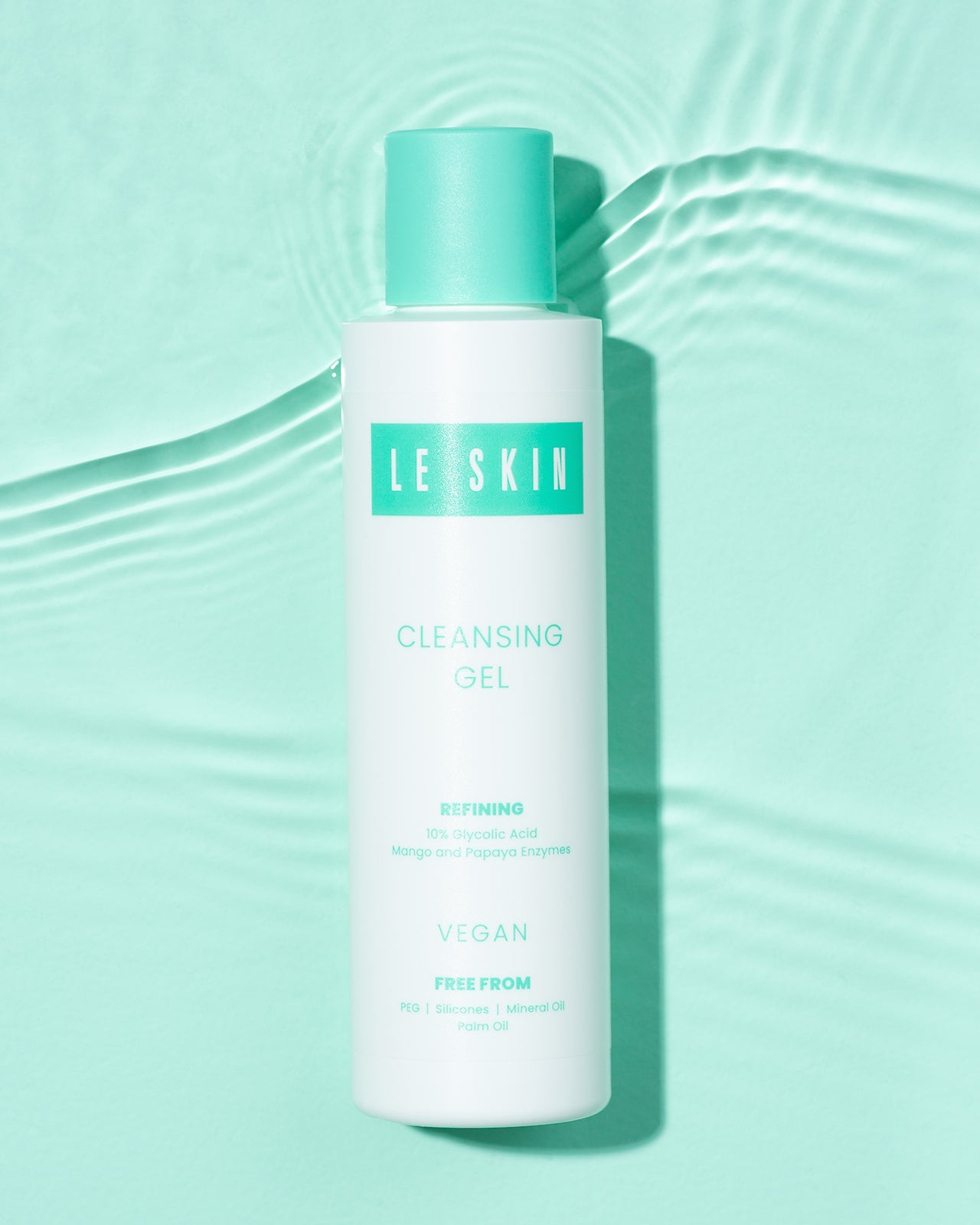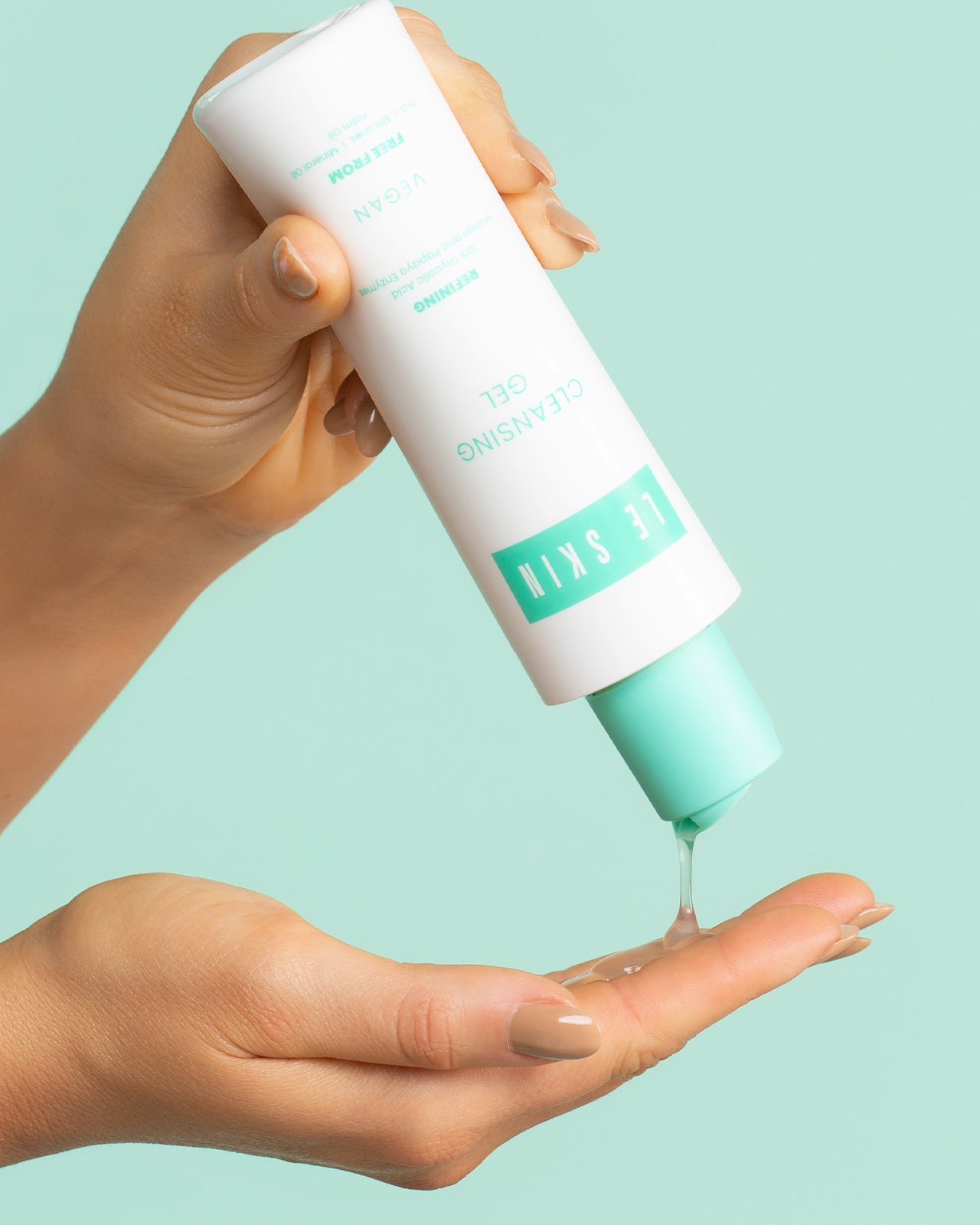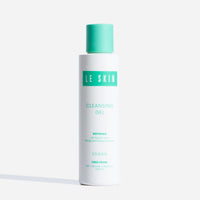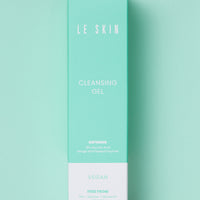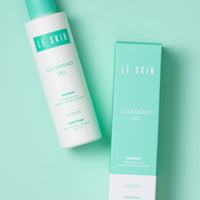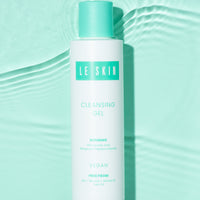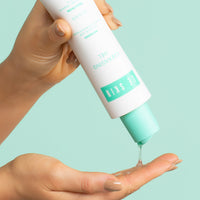 Join the Le Skin community!
Sign up to our newsletter and join the Le Skin Community to receive updates, exclusive deals, and more.