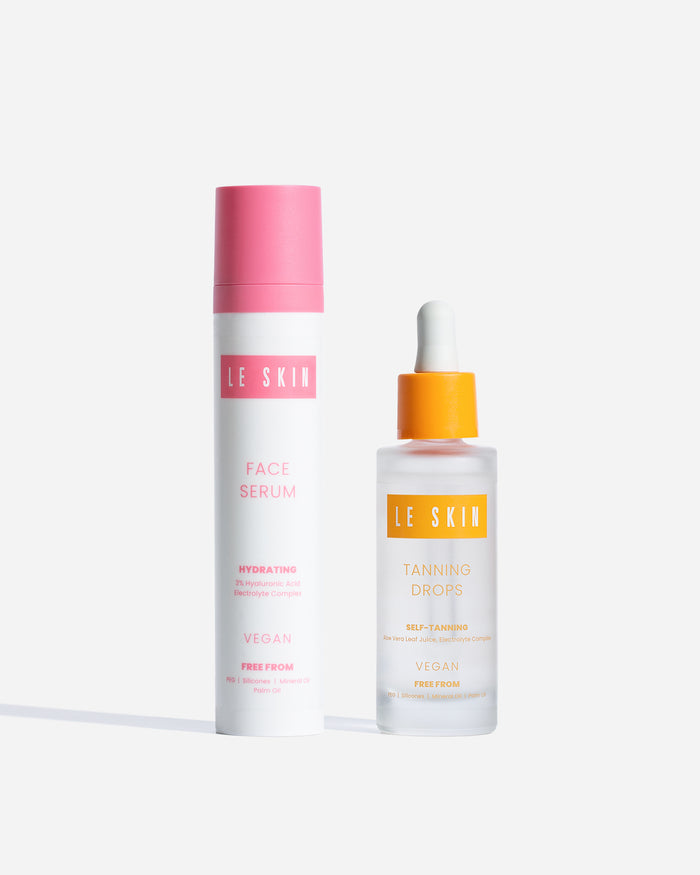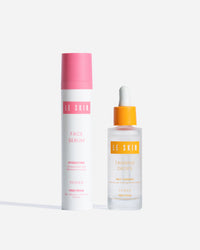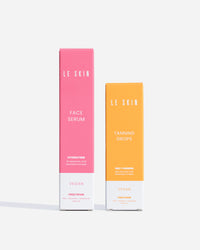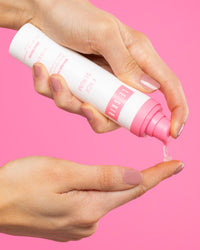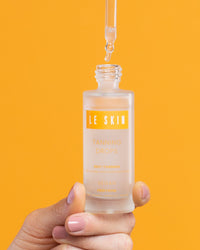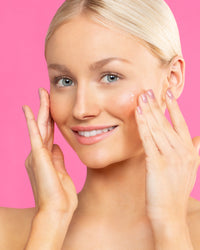 Our Promise
Highly effective formulations created by industry experts, backed by science.
INGREDIENTS
add
remove
Face Serum:
Aqua/Water, Sodium Hyaluronate, Panthenol, Pentylene Glycol, Propanediol, Glycerin, Butylene Glycol, Ascorbyl Glucoside, Zinc Chloride, Magnesium Chloride, Manganese Chloride, Ferric Chloride, Cupric Chloride, Calcium Chloride, Phenoxyethanol, Alcohol Denat., Xanthan Gum, Cocoyl Proline, Propylene Glycol, Ferulic Acid, Parfum/Fragrance, Ethylhexylglycerin, Geraniol, Citronellol.
Tanning Drops:
Aqua/Water, Aloe Barbadensis Leaf Juice, Dihydroxyacetone, Alcohol Denat., Glycerin, Polyglyceryl-10 Laurate, Dicaprylyl Carbonate, Sodium Hyaluronate, Ferric Chloride, Cupric Chloride, Calcium Chloride, Magnesium Chloride, Manganese Chloride, Zinc Chloride, Phenoxyethanol, Hydroxypropyl Cyclodextrin, Propylene Glycol, Parfum/Fragrance, Lactic Acid, Ethylhexylglycerin, Xanthan Gum, Pentylene Glycol, Citronellol, Geraniol, Tocopherol.
WHAT'S INCLUDED?
add
remove
Face Serum:
This serum is basically pure hydration in a bottle. Thanks to 3% hyaluronic acid, moisturising effects surge deep into the skin. The electrolyte complex replenishes dehydrated skin, strengthens the skin's barrier and provides the skin with a soothing, calming effect. You'll be left with hydrated, plumped and smoothed out skin – hydration never felt so good.
Tanning Drops:
Create a gorgeous, buildable, healthy tan with these self-tanning drops. Enriched with a nourishing blend of goodies like aloe vera leaf juice, hyaluronic acid and an electrolyte complex that boosts hydration for a dewy, plumped tan. You'll be radiant, luminous and feeling fresh-faced all year round. It's always summer somewhere…Ready, set, glow!
How do I use this set?
Suitable for AM or PM, up to three times a week.

Step 1: Glow.
For the ultimate glow, first, give the bottle a little shake. Then depending on the desired level of your tan, apply 2-10 drops on pre-cleansed, dry skin by spreading evenly over your face and décolleté. For contouring, apply the drops to the concentrated areas. And remember to always wash hands after use.

Step 2: Hydrate.
Pump a pea-sized amount onto your finger and spread the formula through your fingertips. Gently pat the serum onto your face and neck.


Tip:
For a luminous or sun-kissed tan, mix Tanning Drops with Hydrating Serum in your hands to create a more fluid, spreadable tan. For deeper results, we recommend routine above.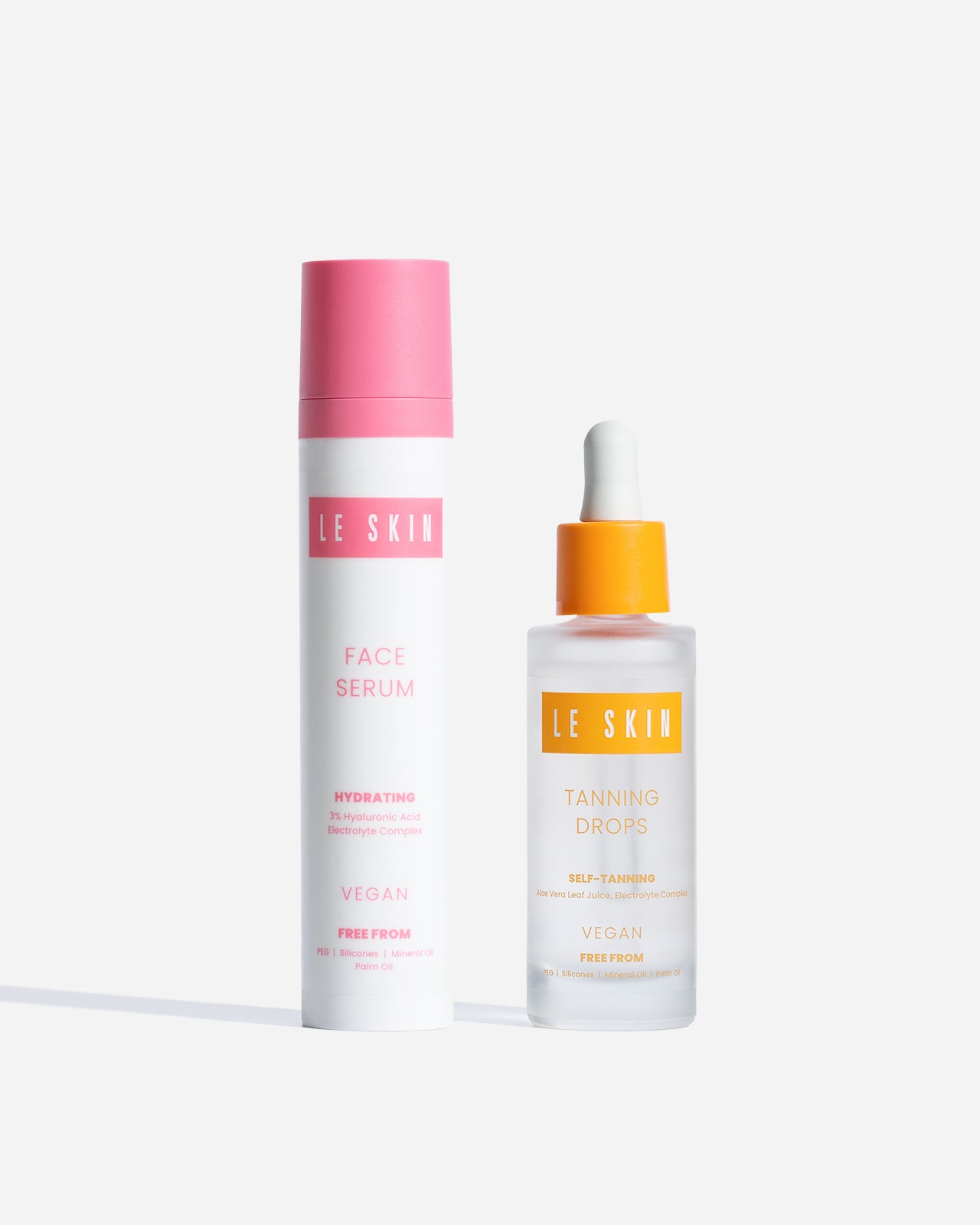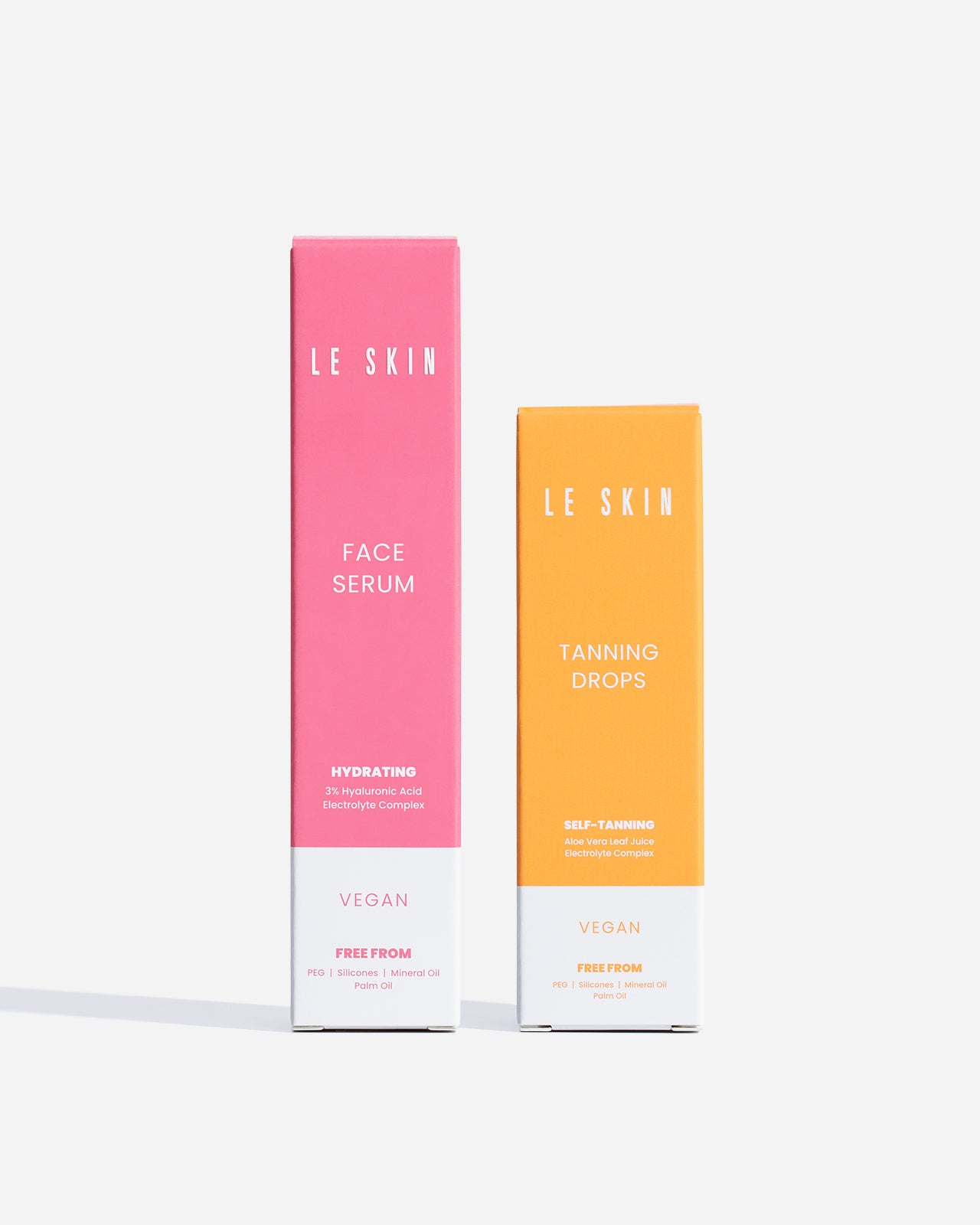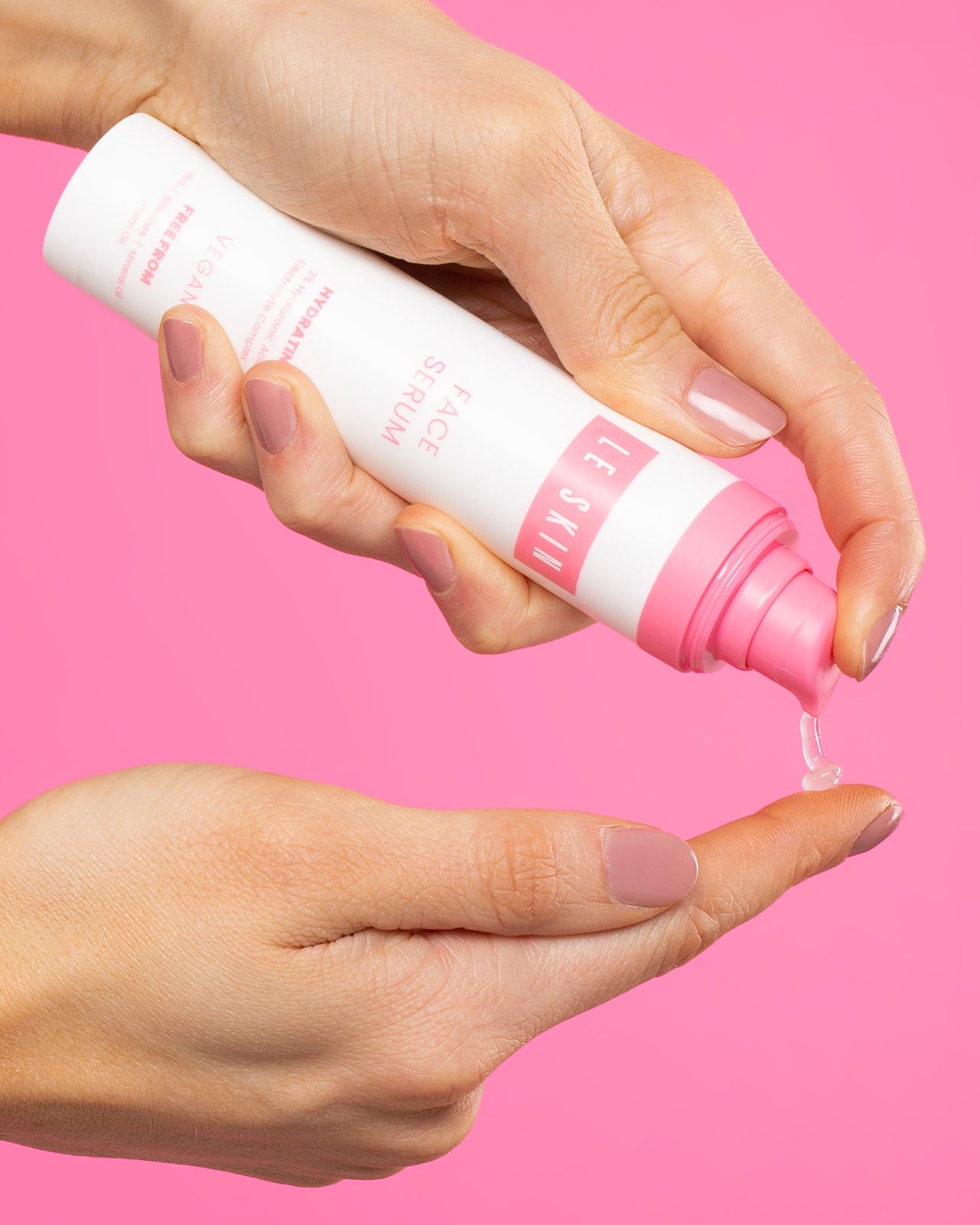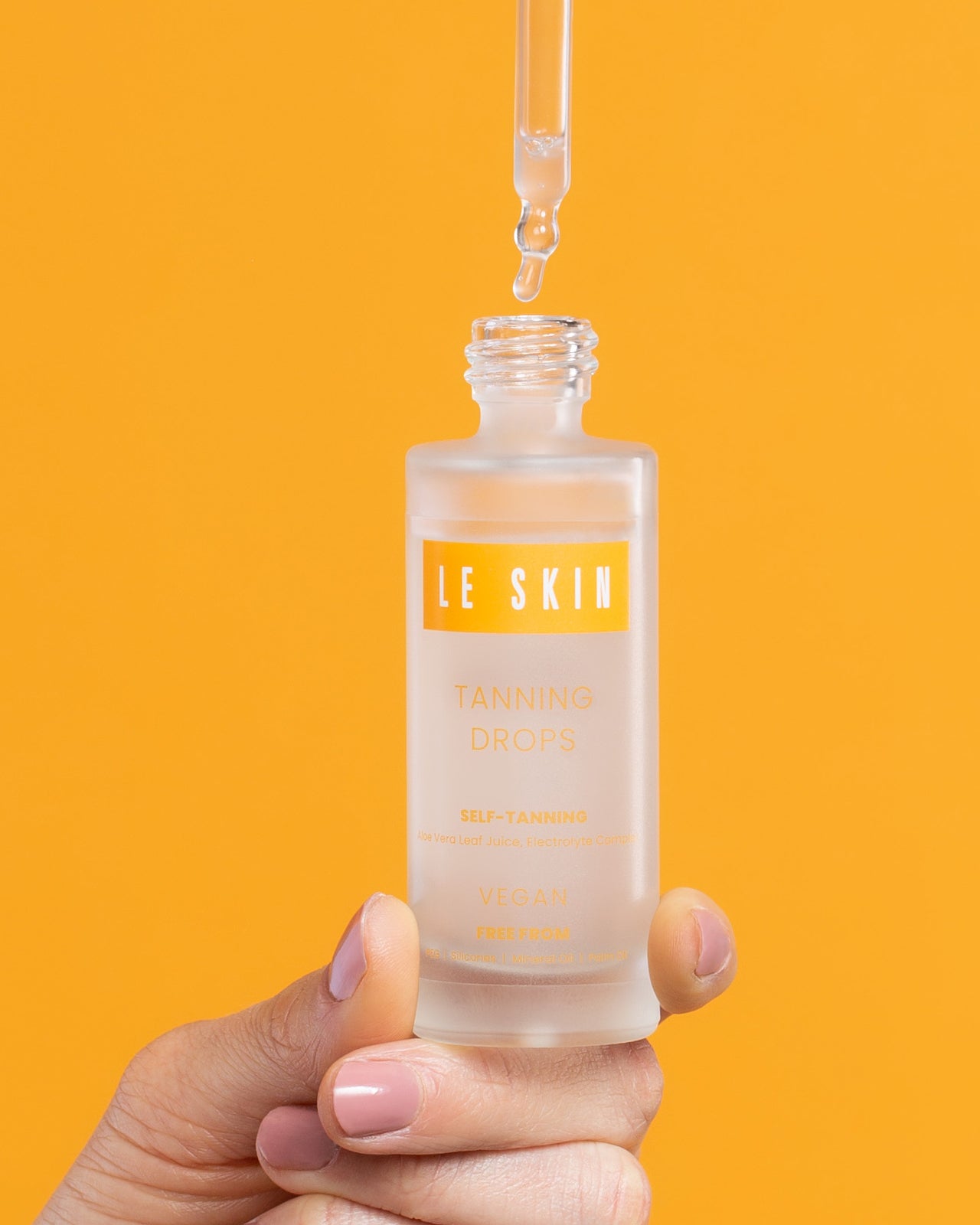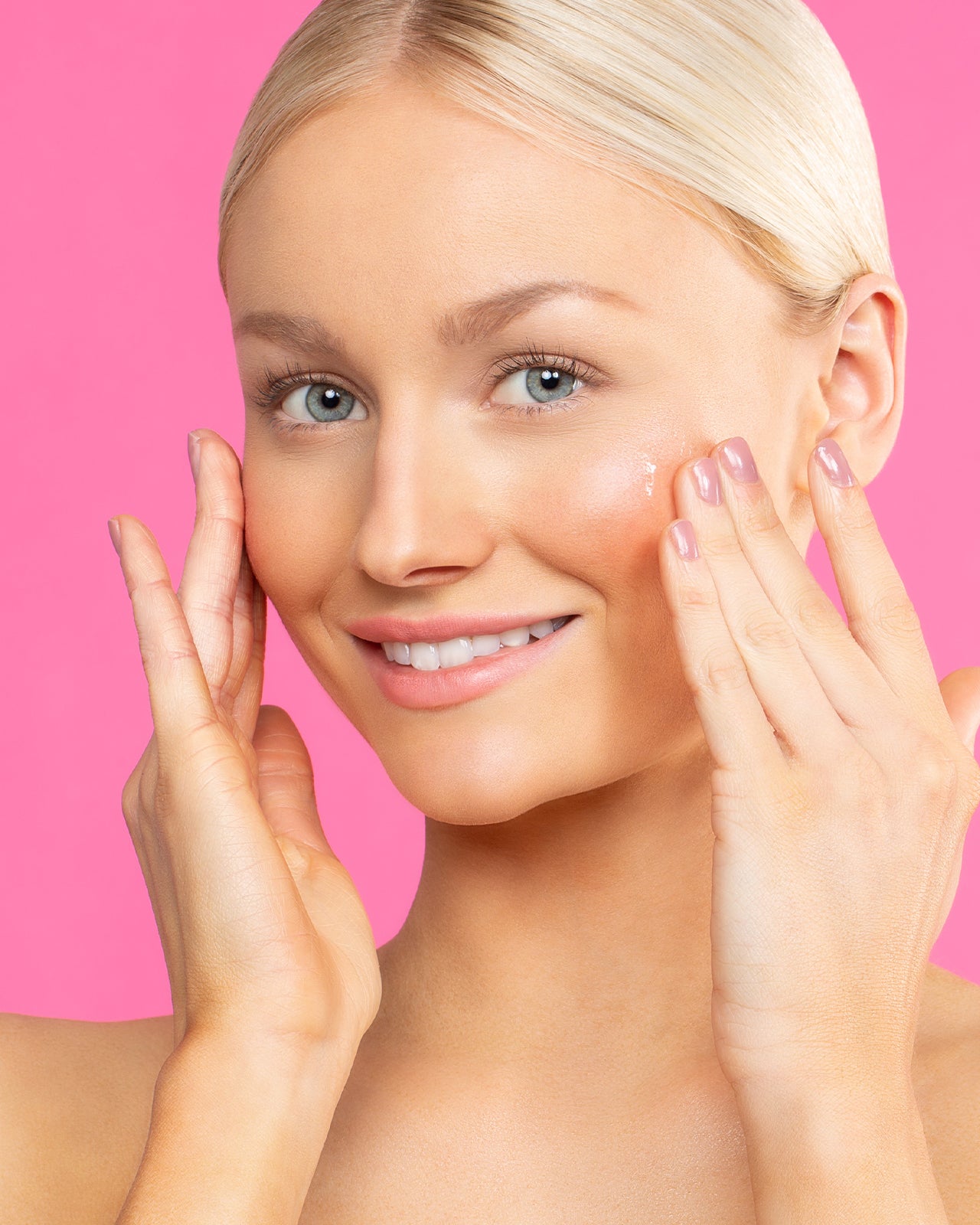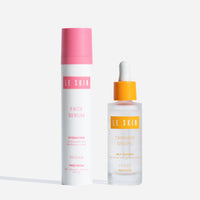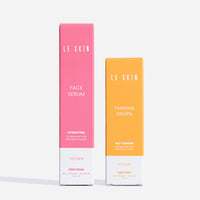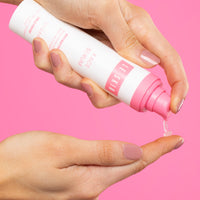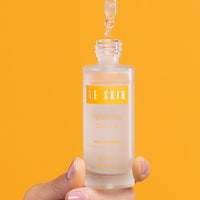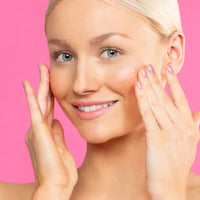 Join the Le Skin community!
Sign up to our newsletter and join the Le Skin Community to receive updates, exclusive deals, and more.