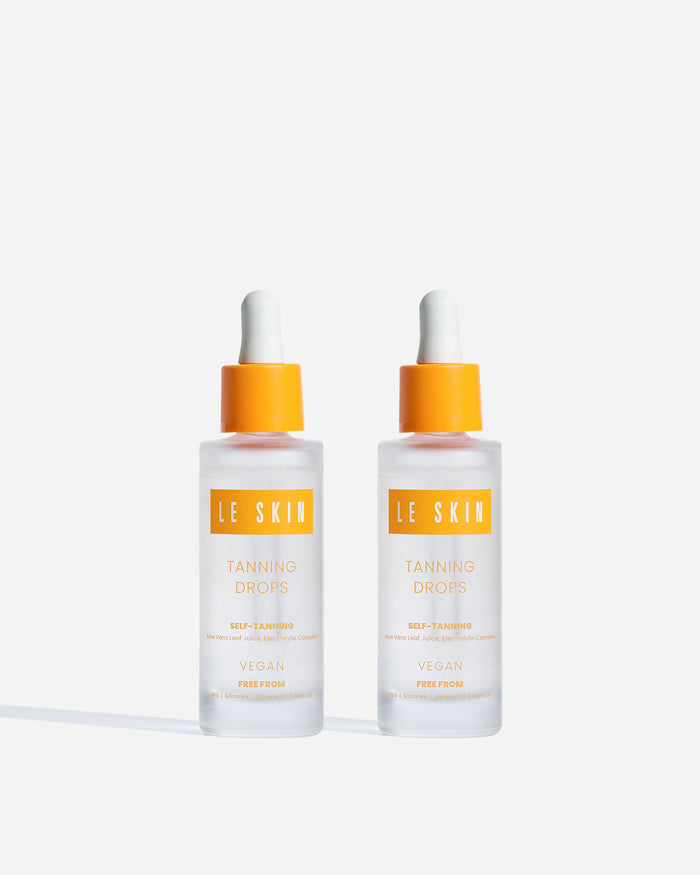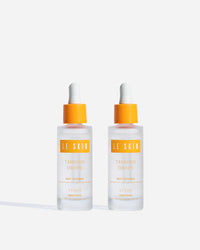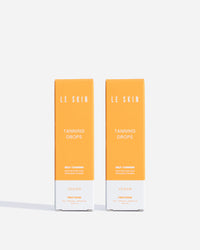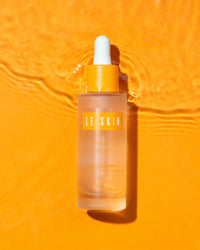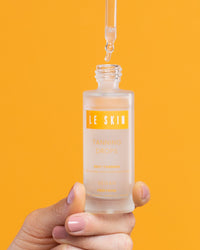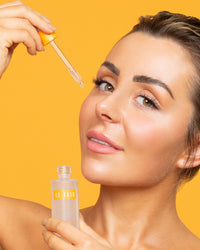 Our Promise
Highly effective formulations created by industry experts, backed by science.
THE LE SKIN EXPERIENCE
add
remove
TEXTURE
Milky, gel drops
SCENT
Refreshing
FEEL
Hydrated, plumped and confident
LOOK
Luminous, natural and glowing
THE KEY PLAYERS
add
remove
DHA (Dihydroxyacetone): Ditch harmful UV rays and gain colour from DHA. Our unique complex is derived synthetically and naturally from rapeseed oil. It creates a temporary browning effect when applied to the skin by reacting with the skin's keratin proteins. A well-tolerated self-tanner active, it creates a fast and intense tanning effect that lasts up to 40 hours.
Aloe Vera Leaf Juice: A nourishing humectant, aloe vera retains water and provides the skin with intense, long-lasting hydration. Packed with vitamin C, it forms an ultra-caring and cooling layer on the skin, leaving it feeling soothed and nourished.
Hyaluronic Acid: Hyaluronic acid means business. It can hold up to 1000 times its weight in water – essentially meaning it has serious water-retaining power. When your skin retains water, it's more hydrated from the inside out. This hyaluronic acid has low molecular weight, so it's more easily absorbed deep into the skin layers. With its plumping effect, fine lines are smoothed out.
Electrolyte Complex: This energising electrolyte complex is a hydration all-rounder. Formulated with six essential minerals, it has an antioxidant effect and helps to protect the skin from ageing and external damage while strengthening the skin's barrier function and boosting moisture.
Electrolytes included:
Copper: promotes collagen formation and reduces skin pigmentation
Manganese: reduces redness
Zinc: antioxidant that protects against free radicals and pollution
Magnesium: promotes vitamin C metabolism, which offers serious benefits to skin health
Calcium: slows down skin's ageing process
INGREDIENTS
add
remove
Aqua/Water, Aloe Barbadensis Leaf Juice, Dihydroxyacetone, Alcohol Denat., Glycerin, Polyglyceryl-10 Laurate, Dicaprylyl Carbonate, Sodium Hyaluronate, Ferric Chloride, Cupric Chloride, Calcium Chloride, Magnesium Chloride, Manganese Chloride, Zinc Chloride, Phenoxyethanol, Hydroxypropyl Cyclodextrin, Propylene Glycol, Parfum/Fragrance, Lactic Acid, Ethylhexylglycerin, Xanthan Gum, Pentylene Glycol, Citronellol, Geraniol, Tocopherol.
How to use
For the ultimate glow, first, give the bottle a little shake. Then depending on the desired level of your tan, apply 2-10 drops on pre-cleansed, dry skin by spreading evenly over your face and décolleté. For contouring, apply the drops to the concentrated areas. And remember to always wash hands after use.
Use up to three times a week. Patch test 24 hours prior to use.
Tip:
For a luminous or sun-kissed glow, mix Tanning Drops with Hydrating Serum in your hands to create a more fluid, spreadable tan.
CAUTION: Not for internal use. Avoid contact with eyes and lips. In case of contact, rinse immediately and thoroughly with water.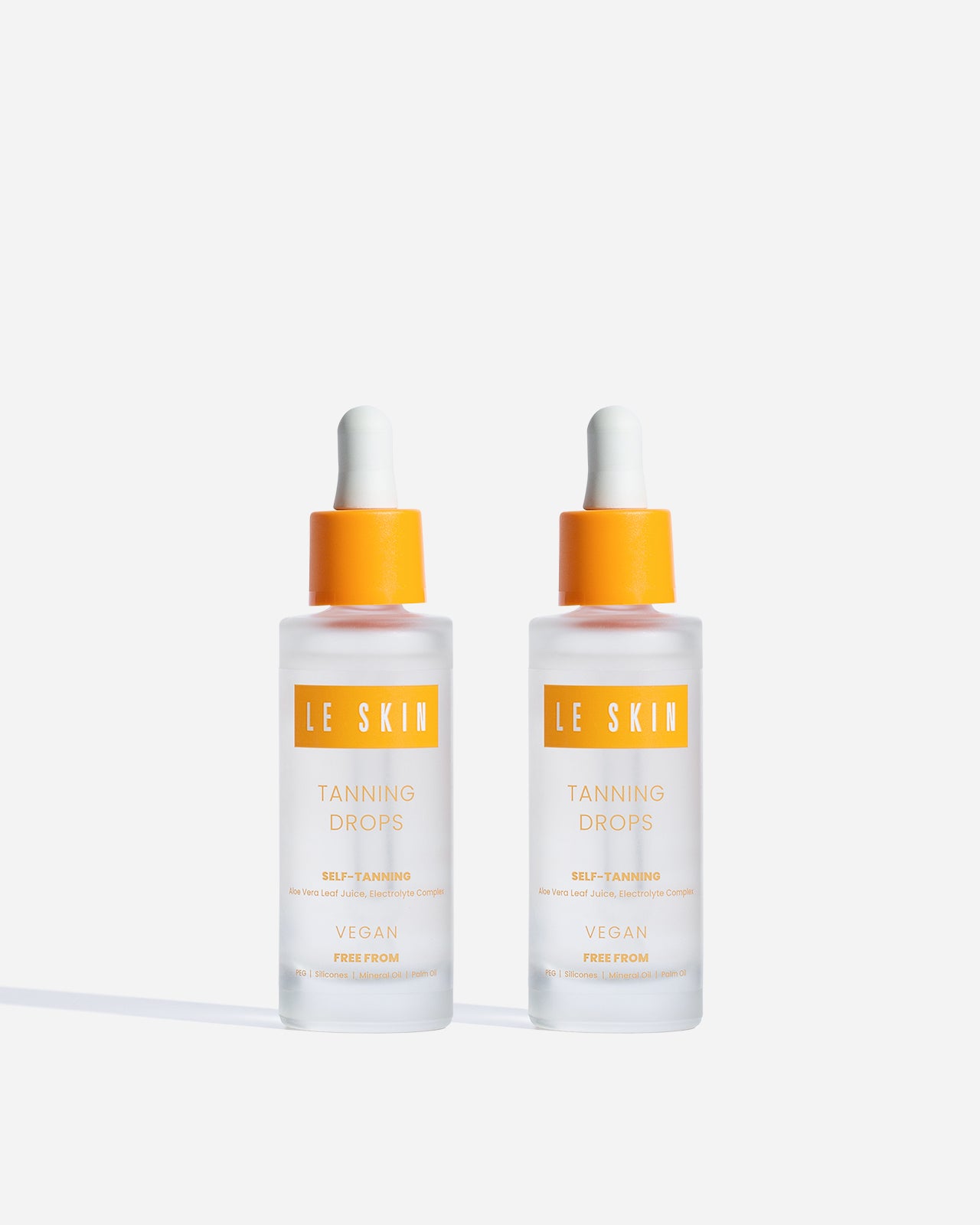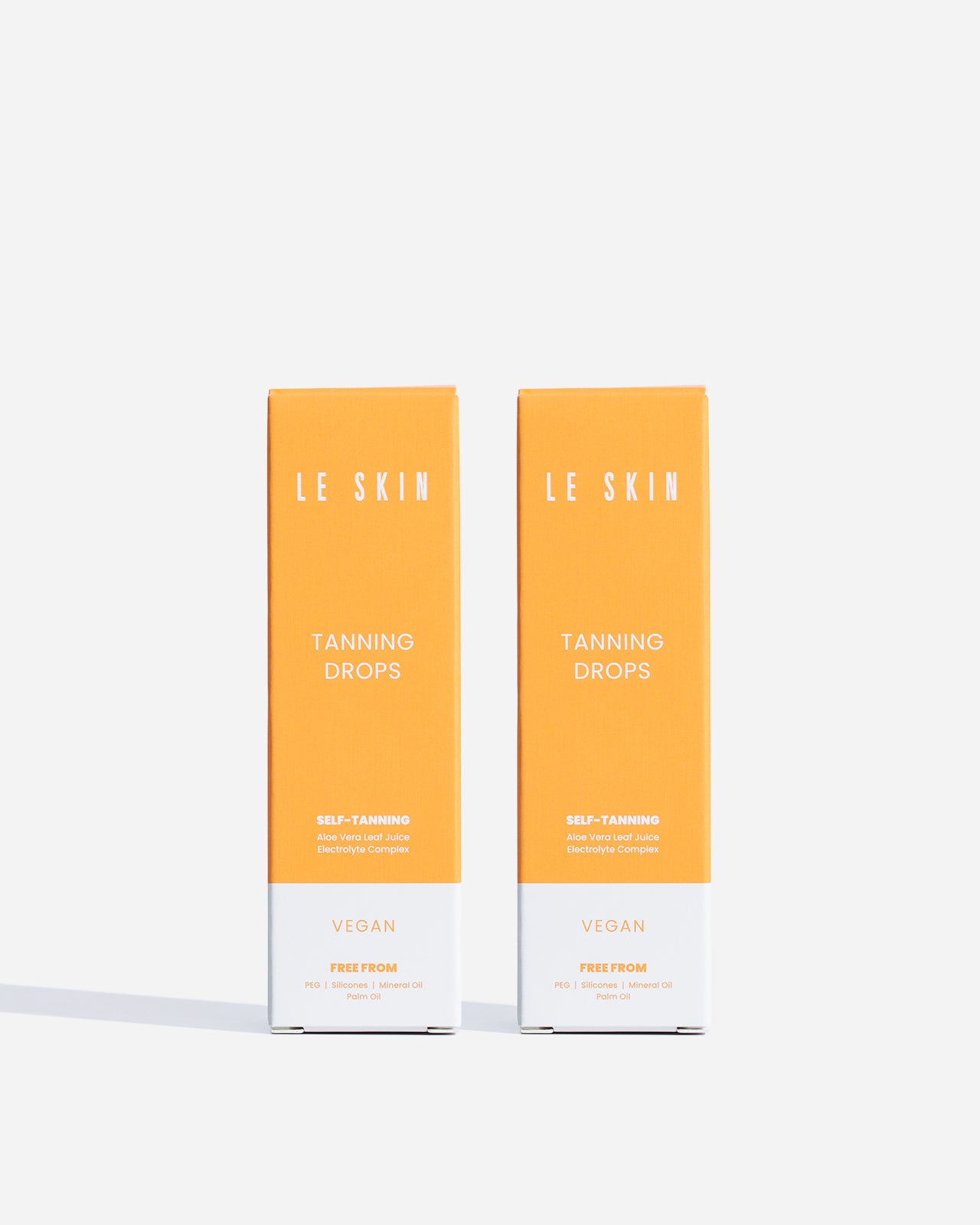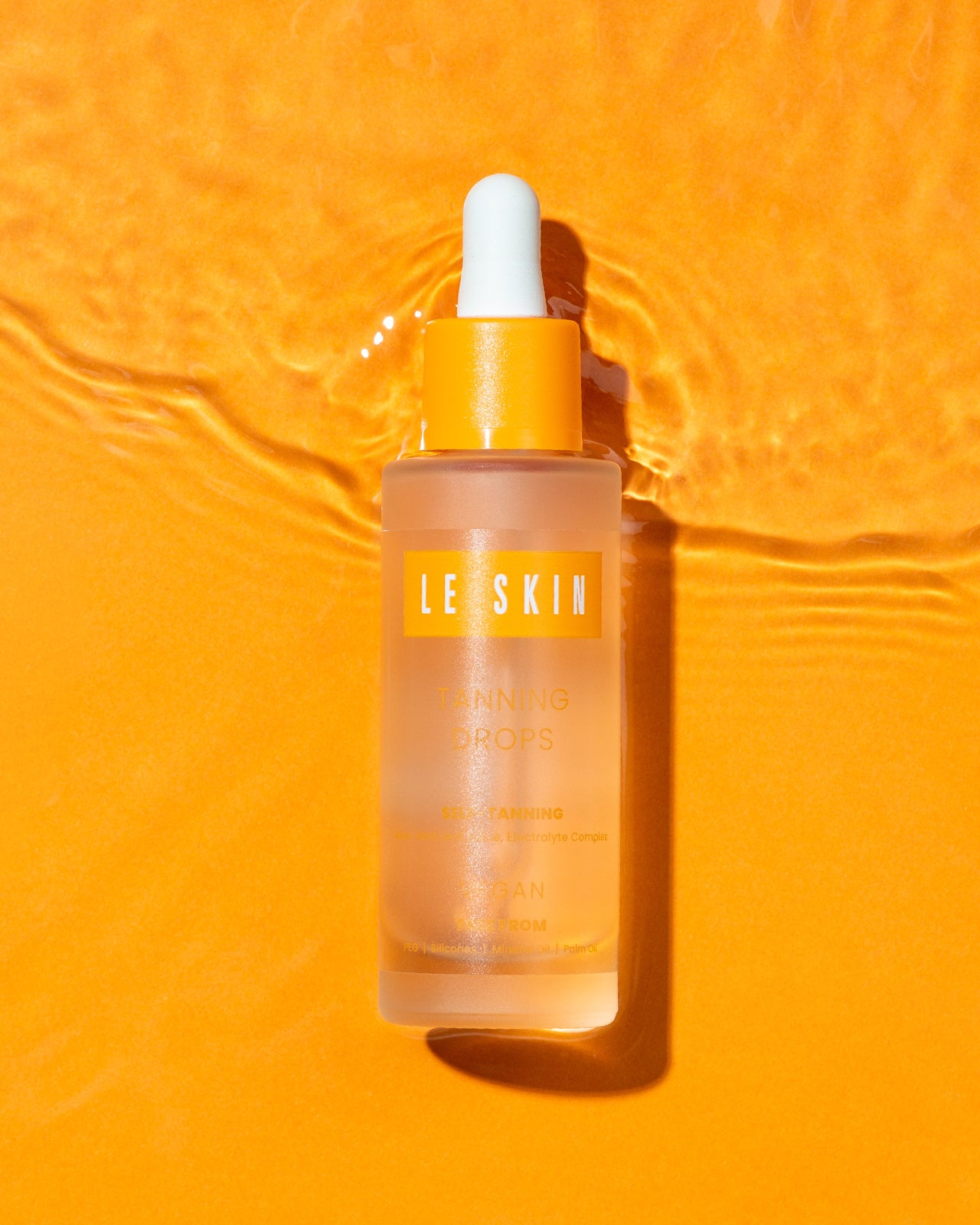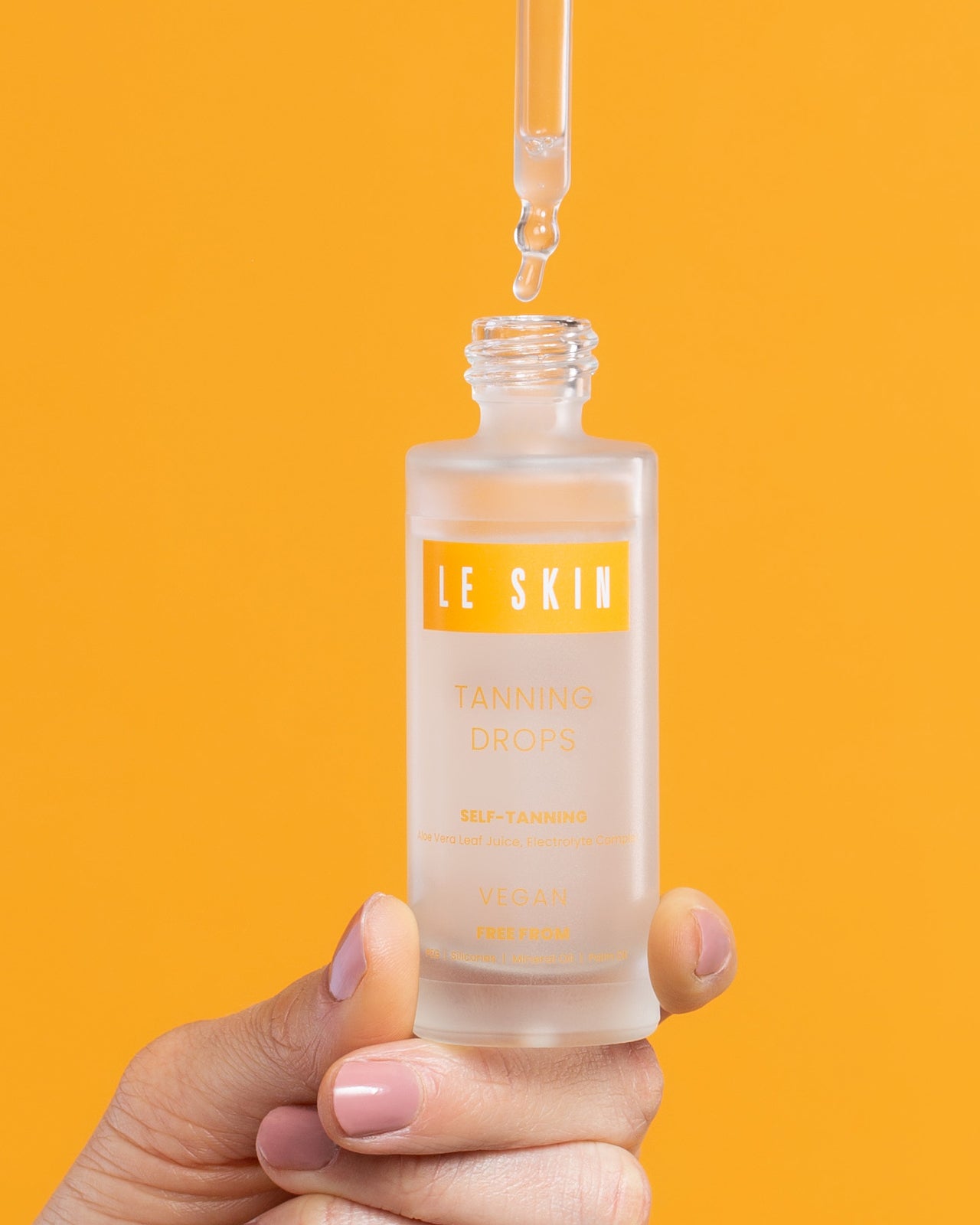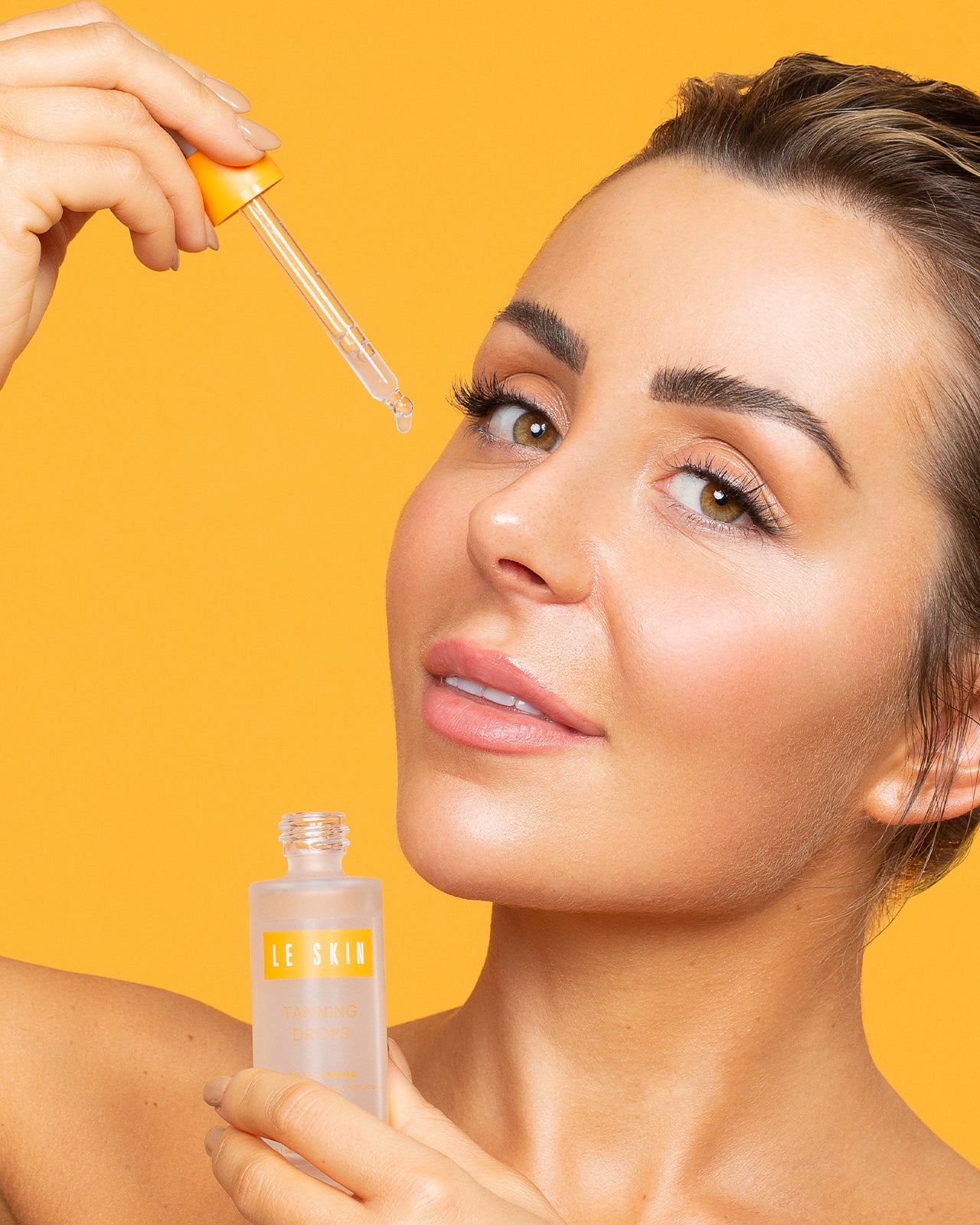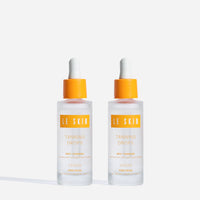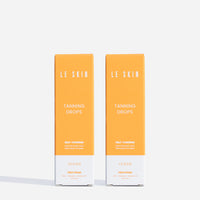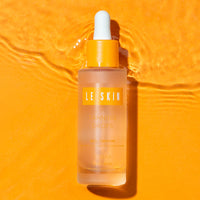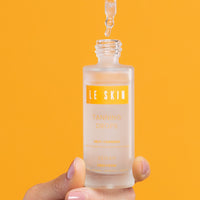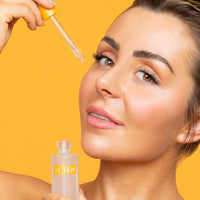 Join the Le Skin community!
Sign up to our newsletter and join the Le Skin Community to receive updates, exclusive deals, and more.